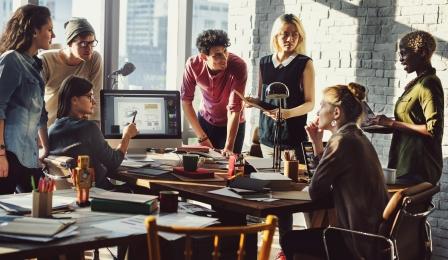 Study Abroad in Australia
CRICOS Provider No: 03282E
Parramatta is a multicultural suburb located on the bank of Parramatta River, 23 kilometers west of Sydney.
There is a diverse multi-cultural community in Parramatta and it offers a huge variety of restaurants, sporting and hobby opportunities along with great shopping.
We are registered to take International Students for the Diploma of Business, Human Resources Management, Leadership and Management and Certificate IV in Business, Leadership and Management.
Entry Requirements
To be accepted as an International Student at our college you are required to;
1. Be 18 years or older
2. Fulfil any specific course requirements as listed in the course information sheets
2. Satisfy English Language requirements*
* International students (from countries where English is not the first language) are expected to have a minimum English Language standard and are required to have one of the following prior to enrolling in a qualification:
At least 50% completion of any AQF Certificate IV or Diploma qualification within Australia
Achieved an IELTS band score of 5.5
Achieved an IELTS band score of 5.0 plus must have completed Upper intermediate ELICOS (At least 10 weeks)
Achieved an IELTS score of 4.5 plus must have completed Upper intermediate ELICOS (At least 20 weeks)
Successfully completed at least 38 weeks of ELICOS study in Australia
Successfully completed a YES College English language test
How to Apply
Please download the application form acknowledging our policies and rules of enrolment then return the application form in person (Level 3, 106 Church Street, Parramatta NSW 2150), by post (PO BOX  W274, Parramatta Westfield NSW 2150) or by email (info@yescollege.com.au) . You will be required to include a non-refundable AUS $200 application fee, proof of your IELTS score and a copy of your passport.
Download International Student Application Form Here
Please open these attachments for important information.