Diploma of Leadership and Management
Course Code: BSB51915
Duration: 52 Weeks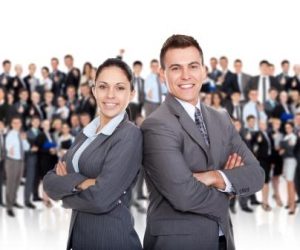 Diploma of Leadership and Management is for people desiring to work in leadership and management positions in a broad range of industries. People in leadership and management positions display initiative and judgment in planning, organizing, implementing and monitoring their own workload and the workload of others. They use communication skills to support individuals and teams to meet organisational or enterprise requirements. They plan, design, apply and evaluate solutions to unpredictable problems, and identify, analyse and synthesize information from a variety of sources.
Students of this course will learn leadership competencies such as developing and using emotional intelligence, leading and managing effective workplace relationships and leading and managing team effectiveness. Students will also learn how to manage operational plans, manage people performance, manage quality customer service, manage risk, manage budgets and financial plans and manage recruitment, selection and induction processes, as well as how to facilitate continuous improvement, ensure a safe workplace and develop and manage performance-management processes.
The course is most suited for individuals who are currently or are aspiring to be Leaders and Managers in small, medium or large firms in the private sector.
Enrolments open now.
Classes are subject to availability. Call or enquire today!