Diploma of Business
Course Code: BSB50215
Duration: 52 Weeks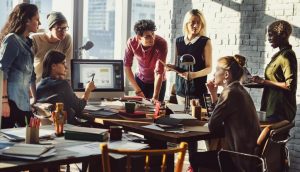 The BSB50215 Diploma of Business course is for people desiring to work or develop their skills in a wide range of administrative and/or supervisory positions within small, medium or large organisations in a broad range of industries. Students will learn a range of business skills such as how to manage meetings, plan and implement administrative systems, manage business document design and development, manage recruitment, selection and induction processes, identify and evaluate marketing opportunities and establish and adjust the marketing mix. In addition, students will learn how to manage risk and manage an information or knowledge management system, enabling them to operate effectively within their job role.
Enrolments open now.
Classes are subject to availability. Call or enquire today!